From My Library: Kiss of Deception
Updated: Feb 17, 2020
Let's talk about "Kiss of Deception". Book 1 in The Remnant Chronicles, this book is one of my favorites in the YA Fantasy Romance category. It has a great plot, a well-crafted world, and awesome characters.
Here's the official summary from Goodreads:
"In a society steeped in tradition, Princess Lia's life follows a preordained course. As First Daughter, she is expected to have the revered gift of sight—but she doesn't—and she knows her parents are perpetrating a sham when they arrange her marriage to secure an alliance with a neighboring kingdom—to a prince she has never met.
On the morning of her wedding, Lia flees to a distant village. She settles into a new life, hopeful when two mysterious and handsome strangers arrive—and unaware that one is the jilted prince and the other an assassin sent to kill her. Deception abounds, and Lia finds herself on the brink of unlocking perilous secrets—even as she finds herself falling in love. "
This was a recommendation from one of my best friends, and I devoured it. I love the whole trilogy! Lia is a strong female lead who also has flaws. She often speaks before she thinks, and while that has helped her out, it also leads her into trouble. It makes her human and relatable.
I also love the fact that she meets these two guys, and the reader knows one is an assassin and one is the prince--but not which one is which. Even though I was pretty confident in my guess that I had their identities right, I still found myself thinking thing like, "Oh, yes, let them have a moment alone, it's romantic! . . . Unless he's the assassin, then he's just going to kill her."
It made me look a little like this: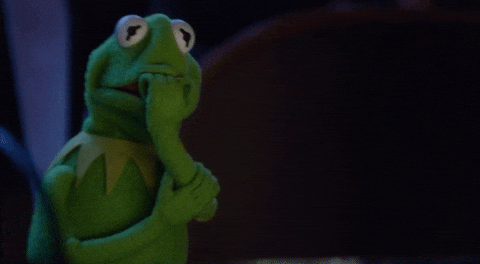 Another thing I loved about this book is the writing itself. Beautiful, punchy when necessary, and the author is so good at bringing in the little details that really bring life to a novel. Well done, Mary E. Pearson!
Whether you love magic in your books or you're not sure how much fantasy you like, I recommend this one. The magic element is light. The intrigue, suspense, romance, and twists are phenomenal!
And you don't have to wait for sequels, like I did! Not only is the trilogy all written, there's even a follow-up duology set in the same world with cameos from our favorite characters. So you'll have plenty of hours of enjoyment in this awesome new world!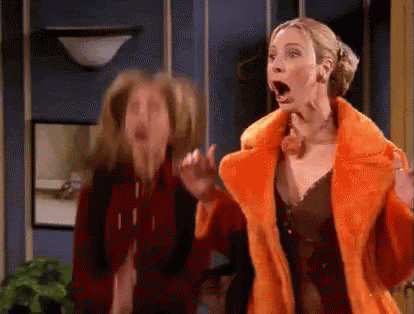 Here's the link to Goodreads, if you want to read more about Kiss of Deception: https://www.goodreads.com/book/show/18490681-the-kiss-of-deception
Content information:
Very mild language, some innuendo, some kissing, some violence.
I'd love to hear in the comments if you've read this book, and what you thought of it!
I'm also always looking for book recommendations, so let me know what else I should be reading :)